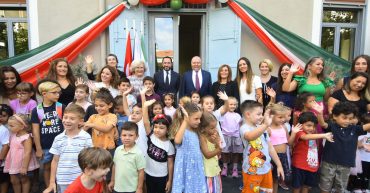 The 2022/2023 school year started with joy!
The 2022/2023 school year started with joy! The President of the Culture and Education Foundation Arkas, Lucien Arkas, and the Consul of Italy in Izmir Valerio Giorgio came to visit us.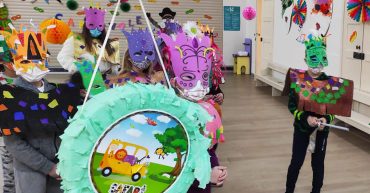 Carnival 2022
Carnival is the funnest party of the year! We created colorful dresses and enjoyed dancing and playing!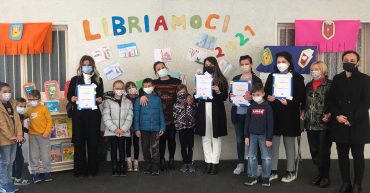 Libriamoci 2021
With our ConVERSIamo activity, we read some nursery rhymes by Gianni Rodari and had fun with our guest readers  with the company of Lia Lodovici and Martina Lilli of the "Carlo Goldoni" Italian Cultural Center in Izmir!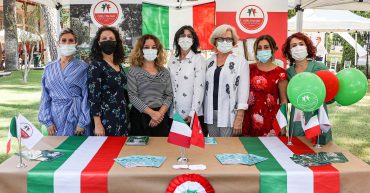 International Day 2021
We participated in International Day held in Nato, Izmir. Mrs. Cinzia  Emanuela Braggiotti, representative of Arkas Education and Cultural Foundation, accompagnied us in the photo.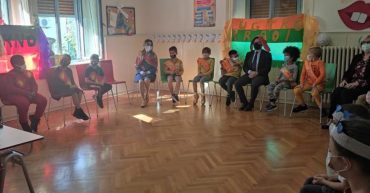 Italian Language Week in the World 2021
The Divine Comedy can be a lot of fun if told in the right way! Chiara Lossani took care of it for us, in videoconference from Italy, she read and interpreted her book "Dante, my daddy". The Consul of Italy in Izmir Valerio Giorgio transformed himself into the Supreme Poet for us and accompanied us […]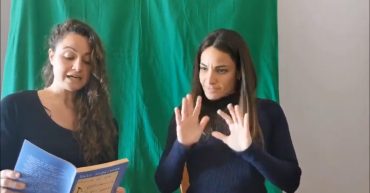 Il Maggio dei Libri 2021
Also this year Il Maggio dei Libri was for us an event published on our fb page and several moments of reading shared with our students. For the web event we had two truly exceptional reader guests: Valentina Di Leva, LIS performer (Italian Sign Language), and Martina Di Leva, actress. Accompanied by music, they interpreted […]